Shopping for a New Wall Oven?
HERE'S EVERYTHING YOU NEED TO KNOW
If you cook for a crowd or just have a large family that loves to eat, you might want to add a wall oven to expand your cooking capabilities. Wall ovens enhance your cooking capacity, allowing you to make various meals at once. You can roast a fish in one wall oven while baking a cake in the other for perfect results.
Calling it a wall oven can be a bit misleading because they can also be installed into a set of cabinets or under a cooktop and the counter. Check out the different design configurations to see what works for your kitchen along with hot features to help you get a tastier meal on the table faster.
Wall Oven Types and Sizes
MAKE SURE IT FITS
Wall ovens are powered by gas or electricity and are typically 24", 27" or 30" wide, but you can find models that are 36" to fit today's luxury kitchens. Other chic options are door designs: a door with the swing hinge on the side, rather than the bottom, or a French door design with two doors opening on side hinges.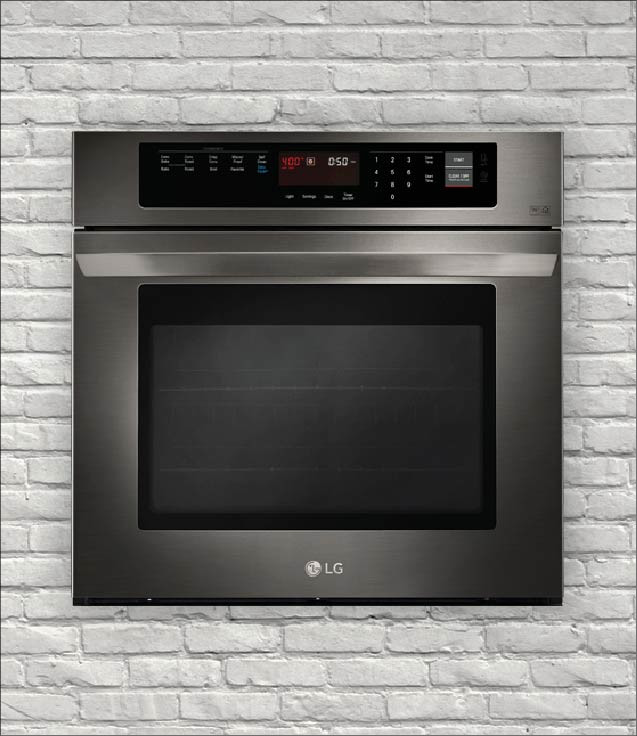 SINGLE WALL OVENS
can be installed under a counter or below a cooktop to maximize space and provide a flush, built-in design. Installation at counter height saves you from bending down. The single oven has just one cooking zone like that of a standard range.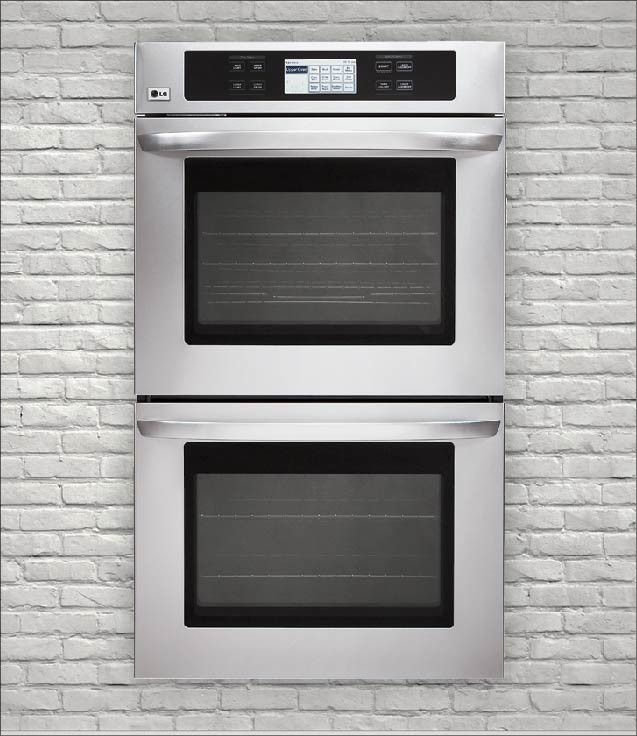 DOUBLE WALL OVENS
offer two ovens in one unit, allowing for more cooking flexibility. Many double ovens have convection or broiling capabilities in one or both ovens. Double ovens are typically too large to install under the counter but are built-in to achieve a more seamless look.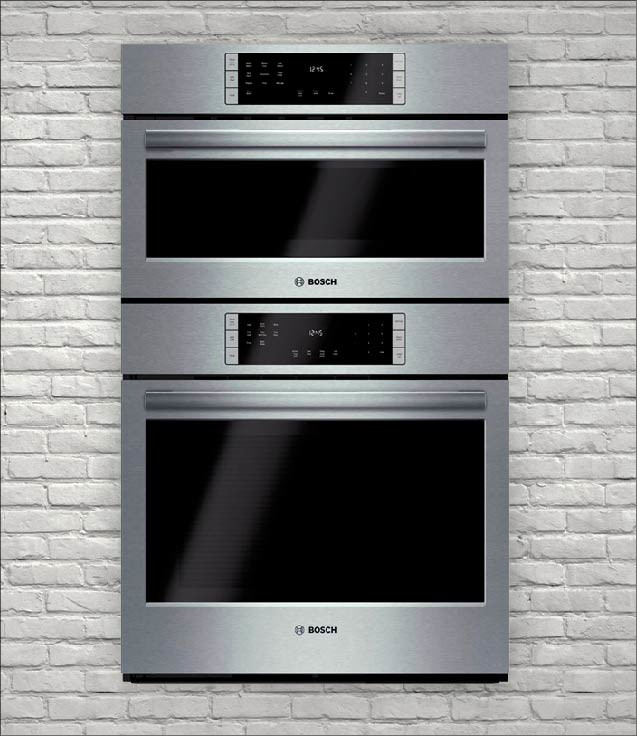 MICROWAVE/OVEN COMBOS
are similar to double ovens except that the top oven is a microwave oven. Microwave combos are a nice way to have both cooking options in a single, compact unit.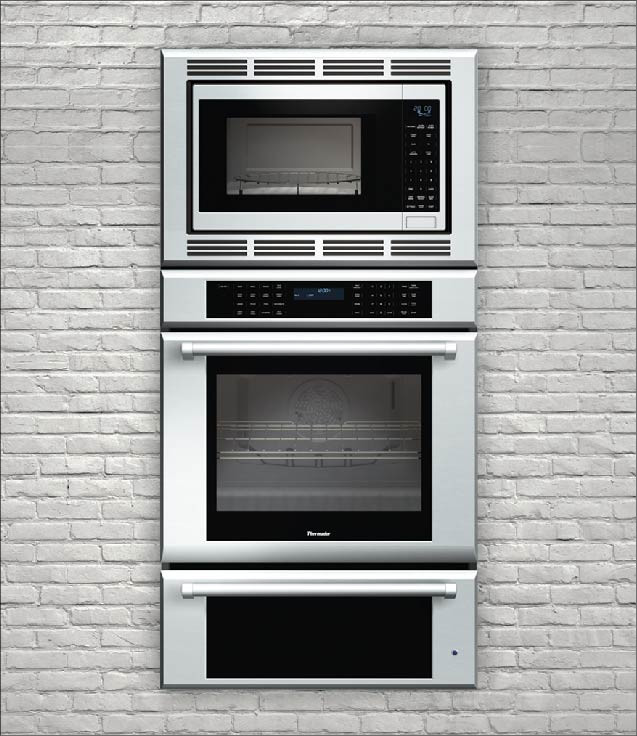 TRIPLE WALL OVENS
combine a single conventional wall oven, a convection/microwave oven and a warming drawer in a convenient space saving option. You can purchase a triple oven model that installs in one cutout, or create a tower by buying and installing each unit separately.
Colors & Finishes
GET THE RIGHT LOOK FOR YOUR KITCHEN
Although many consumers prefer the classic Stainless Steel look, there's a wide spectrum of color options available when selecting a cooking range. Some manufacturers offer dozens of color options for the same range. If the modern range style doesn't suit your tastes, there are also ranges available that feature a more vintage aesthetic.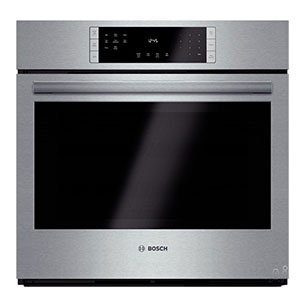 STAINLESS STEEL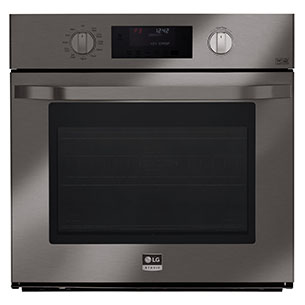 BLACK STAINLESS
Black Stainless Steel Wall Ovens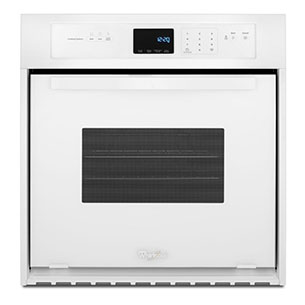 WHITE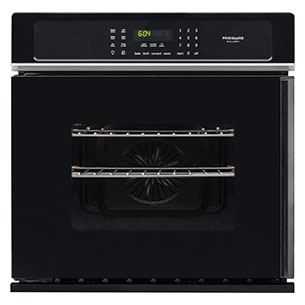 BLACK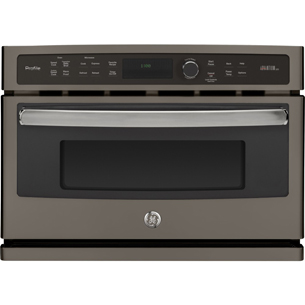 SLATE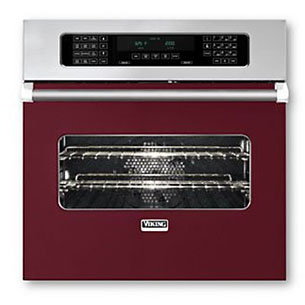 OTHER COLORS
Available Oven Features
UNDERSTANDING POPULAR OVEN FEATURES
Certain features simplify the way you use and maintain your oven. There are several features you should look out for depending on your cooking preferences, aesthetic tastes, capacity needs and demand for easy maintenance.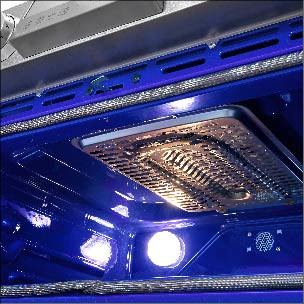 INFRARED GRILL SYSTEM
This system broils using the same technology as outdoor grills; preparing food more quickly than with traditional thermal cooking and with juicier results.
Wall Ovens with Infrared Grill Systems →
SELF-CLEANING
When placed on a high temperature setting, it burns messes away without the need for scrubbing and harsh cleaners.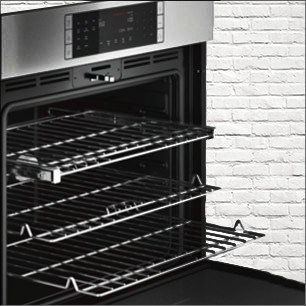 GLIDING RACK SYSTEMS
This system varies; consider roll out extension racks, slide out racks for easy loading, adjustable racks to accomodate multiple dishes at once, or a removable half rack to make space for tall dishes.
Wall Ovens with Flexible Rack Systems →
CONVECTION OVEN
Uses a fan to circulate the air in order to keep the heat consistent, cooking food more quickly, evenly, and efficiently.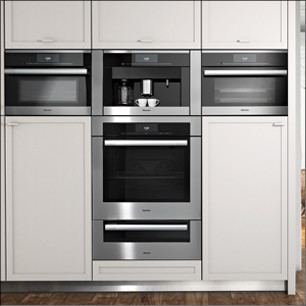 SPEED OVEN
Combines the speed of a microwave and the delicious results you'd expect from a conventional oven.
STEAM OVEN
Injects steam into the oven cavity at the perfect times and in the right amounts for delicious meals, eliminating the need for excess oil and sauces.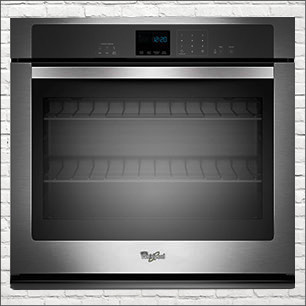 WIDE WINDOW
Easily view the progress of your meal.
TEMPERATURE PROBE
This device reads the internal cooking temperature; some let you set the desired temperature and alert you when it's been reached.
Wall Ovens with Temperature Probes →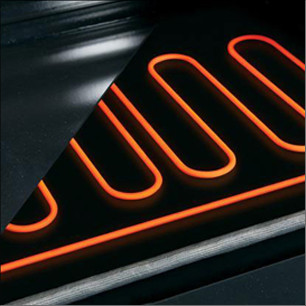 PROOF MODE
Bake and broil elements are used in combination to maintain a gentle heat that allows bread dough to properly rise.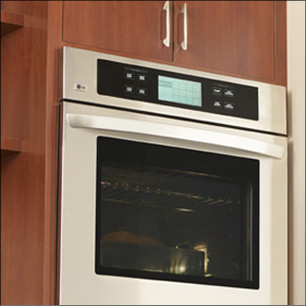 LED Touch Display
Touch screen interface allows you to control your cooking settings, while keeping with the sleekness of your oven.
Wall Ovens with LED Touch Display →
WI-FI CONNECTIVITY
Remotely control your range from your smartphone, allowing you to easily preheat your oven, set timer alerts and change the oven's temperature from anywhere.
Wall Ovens with Wi-Fi Connectivity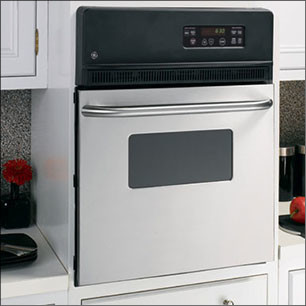 ELECTRONIC TEMPERATURE
Controls and digital displays for more accurate cooking temperatures; consider child lock option if appropriate.
Wall Ovens with Electronic Temperature Controls →
Fuel Types
SELECT THE FUEL TYPE THAT'S BEST FOR YOU
Electric wall ovens are overwhelmingly the most popular fuel type, but there is still a great selection of gas wall oven models available!