Buying A New Cooktop?
Built-in cooktops are becoming increasingly popular cooking appliances for the seamless, customized look they offer modern kitchen designs. Most cooktops are 30" or 36" wide, but they can be as small as 12" wide. Designed for installation in a standard 24" deep counter, cooktop depths vary from 19" to 22". They are available in either gas or electric with 1-6 burner options. Some also come with an integrated griddle, charbroil grill, or French top burner. Another innovative option is induction cooking. So whether you have a small space or big dreams to cook like a pro, the choice is yours.
Gas Cooktop Features
Select the fuel type that's best for you
Heat food with a flame. Chef's choice for fast heat up and exceptional control. Features you'll want when it's turned on: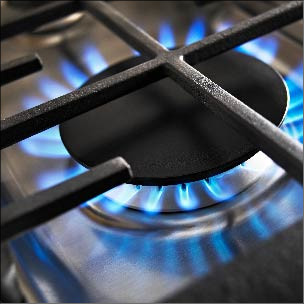 POWER BURNERS
Supply high cooking heat instantly to quickly boil or sear foods. Approx. 15,000 BTUs.
SEAMLESS GRATES
Allows you to slide heavy pots between burners without any lifting.
COOKING GRATES
allow you to slide heavy pots between burners without doing any lifting.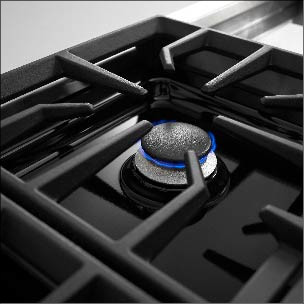 SIMMER BURNERS
Provides low heat for delicate cooking, like preparing soups and sauces. Approx. 500 - 5,000 BTUs.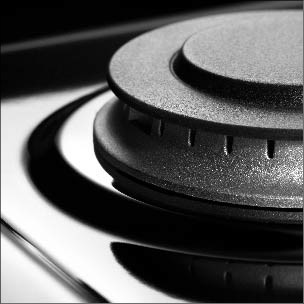 SEALED GAS BURNERS
Makes clean-up easier by preventing food from getting trapped underneath the burner.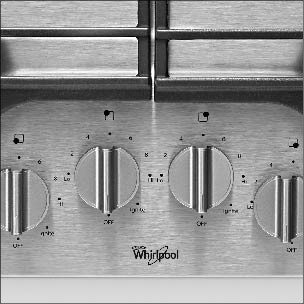 CONTROL PANELS WITH STAINLESS STEEL KNOBS
Attractive and removable for cleaning.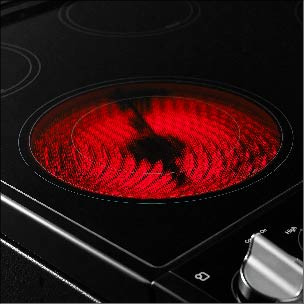 ELECTRONIC IGNITION
Great for easy starting.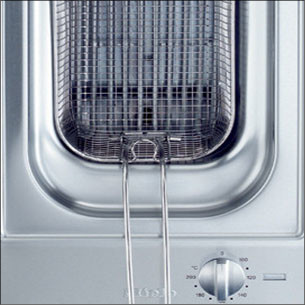 OPTIONAL ACCESSORIES
Depending on how you like to cook you might want a Simmer Plate, Griddle, Wok Ring, Deep Fryer. (Not shown)
Electric Cooktop Options
CHOOSE THE BEST COOKTOP FOR YOUR LIFESTYLE
Heat food without a flame. Electric cooktop coils heat the surface, which in turn heats the pot or pan. Three types: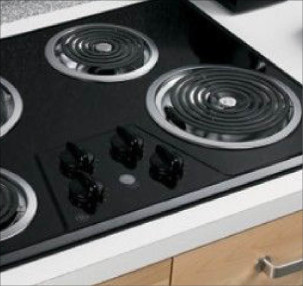 COIL COOKTOPS
Coils sit above the cooktop surface or in a recessed cavity. The coils are more vulnerable to spills, but drip pans capture most messes and are easy to clean.
INDUCTION COOKTOPS
Use electromagnetic coils below a ceramic glass surface that transfers energy directly to metal objects. Not all pots and pans can be used on an induction cooktop. Induction ready cookware has a "ready" stamp on its bottom. By heating the cookware directly, it speeds cooking without making the cooktop hot to touch – a safer option for busy kitchens.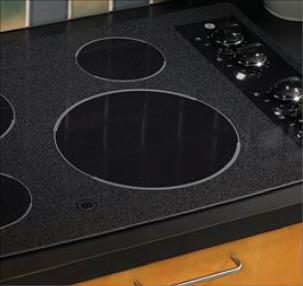 SMOOTH RADIANT COOKTOPS
Have radiant elements much like coils that heat quickly and evenly. They're installed beneath a smooth, easy wipe glass surface that provide a sleek, integrated appearance.
Additional Cooktop Features
OPTIONAL COOKTOP FEATURES
DUAL ELEMENT BURNERS
Provides an inner ring for smaller pans and a large outer ring for larger pots and pans.
Cooktops with Dual Element Burners →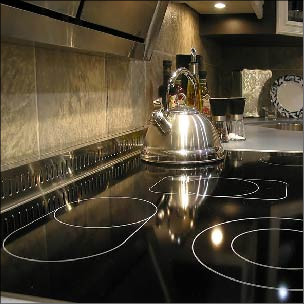 RECESSED CERAMIC COOKTOPS
Flush with the countertop and are designed for a sleek built-in appearance.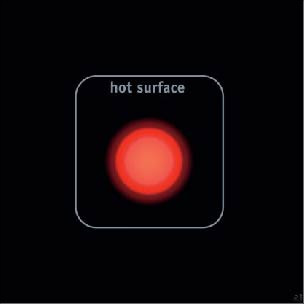 HOT SURFACE INDICATORS
Alerts you that a surface may still be hot even though it is turned off.
Cooktops with Hot Surface Indicators →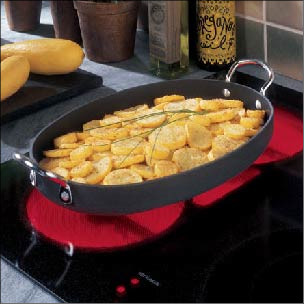 BRIDGE ELEMENTS
Combines cooktop elements into one large cooking area, ideal for bigger pans like griddles.